Laura Bomback

BBA (app), CPA, CGA
In 2001 Laura began working in public practice under the guidance of Carell Stanfield. After 15 years of working with Carell at Stanfield & Co, 2015 saw the retirement of Carell. It was a natural progression for Laura to take over the firm, and rename it Bomback & Co.
Laura moved to the Comox Valley in 1989 after growing up in Edmonton, Alberta and does not miss the cold winters in the prairies. Laura has raised her two wonderful kids in this valley and is actively involved in Scouting as cub scout leader, as well as being on the board of directors with YANA (You Are Not Alone Fund Society) With her Bachelor of Business Administration, as well as her CPA (Chartered Professional Accountant) designation, combined with 16 years of public practice experience, Laura looks forward to assisting her existing clients as well as new clients with their accounting and tax needs.
Sue Willshire
BBA
Sue joined the team in 2014 taking on the front line role of Office administrator. With her Bachelor of Business Administration and 20 years of public practice experience, Sue has a well rounded perspective on client needs. Sue moved to the Comox Valley in 1989 from London, England with her husband and two young children. Sue has been a member of Beta Sigma Phi since 1989, and she enjoys participating in the North Island College Alumni meetings. Her family has remained in the Comox Valley and her latest pleasure is spending time with her granddaughter.
Sue looks forward to seeing our clients walk through our doors and assisting them in whatever way possible.
"I cannot say enough good things about Bomback & Co. Owner Laura is incredibly knowledgable and efficient, and takes the time to explain things to me in a language that I understand. Always quick to reply to emails and phone calls - and Sue might just be the friendliest front end administrator I've ever met. Would highly recommend!"
-Laura Prpich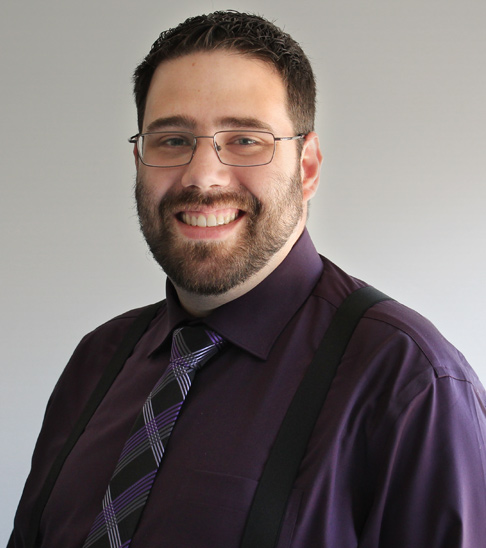 Michael Robson
Michael joined us in 2016. He is currently a third year BBA student at NIC with the goal of achieving his CPA (Chartered Professional Accountant) designation, following the completion of his Bachelor's degree. Michael has almost a decade of experience in team settings, and is working hard to achieve his goals.
Michael moved to the Comox Valley with his parents when he was 9, and considers it his hometown. He is excited to raise his two sons in this environment with his wife, and considers them a motivating factor in his career decisions. While attending North Island College, he has worked hard to assist in the business community by helping to bring students and industry professionals together in a number of settings. Michael looks forward to helping new and existing clients in any way he can.
Deborah Brown
BBA
Debbie joined the team in 2016. She holds a Bachelor in Business Administration and is currently pursuing her CPA (Chartered Professional Accountant) designation. She has over 20 years in the Aeronautical industry with extensive experience as an administrator and human resource manager.
Debbie moved to the Comox Valley in 2004 as an Avionics Technician for the Canadian Armed Forces, with her husband and two fabulous children. Debbie has a strong commitment to building strong communities and has passion for small business and not for profit organizations
She and her family embrace the local lifestyle and enjoy skiing, camping, taking in the many festivals and hornet racing at the local speedway. She actively volunteers throughout the community and has served on the Board of Directors for the Saint John the Divine Abbeyfield House Society. She looks forward to helping clients navigate the business environment enabling them to reach their business goals.